2014 Summer Ninjago LEGO Set Pictures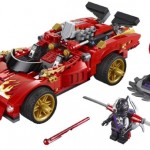 Images have surfaced for the 2 LEGO Ninjago 2014 summer sets which includes the Z-1 Ninja Charger and Battle for Ninjago City. Now we have already seen these (see videos below), and though I wish we had more coming for LEGO Ninjago this summer, these 2 sets are fantastic! Toy Fair Video Footage


Six New LEGO Minecraft Set Names Surface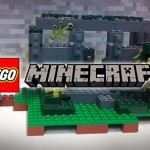 BrickShop.nl has listed 6 new LEGO Minecraft sets. Interestingly, many are speculating that these are the highly anticipated minifigure scale sets that LEGO has said is coming later this year. The names and price points lead us to believe that these are those minifigure scale sets and not more microscale sets. Here are those names:... Read more »


Which Shredder Do You Like Better?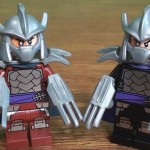 In this episode of Minifigure Madness we look at the LEGO 2013 Shredder vs. the 2014 Shredder. The 2013 Shredder minifigure was released in Shredder's Dragon Bike, set 79101. The 2014 Shredder minifigure is from Shredder's Lair Rescue, set 79122. These two figures are very similar, yet there are some unique differences too. Vote below... Read more »


Diamond Steve, Animal Mob Minecraft Packs Now Available at TRU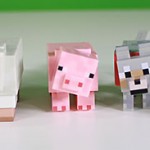 Series 2 of the popular Minecraft action figure packs have begun to show up in Toys 'R Us stores. Having reviewed both of these packs, I can say fans will be excited to add these to their collections. Series 1 gave us alot of the more basic characters and blocks from Minecraft, but Series 2... Read more »


Which LEGO Hulk Do You Like The Best?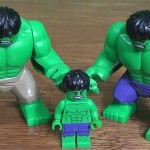 In this episode of Minifigure Madness we look at the LEGO 2012 Hulks vs. the 2014 Hulk. The 2012 Hulk minifigure was released in the Hulk's Helicarrier Breakout set, from The Avengers movie. The 2014 Hulk minifigure is from Hulk's Lab Smash and depicts the character from the Avengers Assemble TV show. Then we also... Read more »


Brick Battle: LEGO Ninja Turtles (2013 vs. 2014)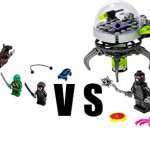 This is going to be a pretty interactive post, as we are going to do 5 Brick Battles pitting the 2013 TMNT sets against the recently released 2014 TMNT sets. Upon the release of the 2014 sets we noticed how similar the 2014 wave of TMNT sets were to their 2013 counterparts. Below you will... Read more »


LEGO Super Star Destroyer is Retired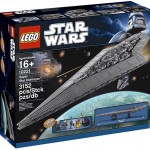 After visiting my local LEGO Store today to take advantage of the double VIP points, I discovered that the LEGO Super Star Destroyer is retiring. They did still have a few in stock (although 1 less than they had when I got there). Now, if you have your eye on this set, get to your store... Read more »


LEGO Minecraft Easter Picture Teases Us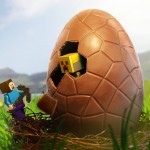 The LEGO Minecraft Facebook page posted this teaser picture this morning for the coming minifigure scale line. It depicts Steve mining a chocolate egg to find a golden creeper! With the popularity of the LEGO Minecraft sets already released and the similarity between the digital worlds of Minecraft and the physical world of LEGO, it... Read more »