LATEST NEWS
LEGO Collectible Minifigures Series 12 71007 Revealed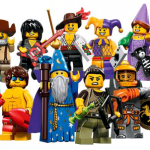 In the morning, The Brick Fan tweeted out the official image of the new Series 12 LEGO Collectible Minifigures 71007 from Argos. We finally get to see the full lineup of characters including the Video Game Guy, Prospector, 80's Rocker, Swashbuckler, Jester, Fairytale Princess, Spooky Girl, Pizza Delivery Guy, Hun Warrior, Genie Girl, Lifeguard, Wizard,... Read more »


LEGO The Hobbit The Lonely Mountain 79018 Revealed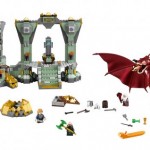 The Hollywood Reporter has the revealed one of the new LEGO The Hobbit sets, The Lonely Mountain 79018. The set will retail for $129.99 and have 866 pieces. There are minifigures included: Bilbo Baggins, Bali, Dwalin, Ori, and Gloin as well as the dragon Smaug.


LEGO DC Comics Green Lantern vs Sinestro 76025 Revealed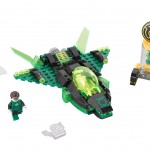 We are finally getting a Green Lantern minifigure! Today, Kotaku has reveal the LEGO DC Comics Green Lantern vs Sinestro 76025. We get 3 minifigures: Green Lantern, Sinestro, and Space Batman which was first seen in LEGO Batman 3.


LEGO Star Wars Wookie Gunship 75084 Revealed and More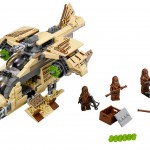 MTV has revealed a new LEGO Star Wars set that will be shown at SDCC, the Wookie Gunship 75084. It will have 570 pcs and retail for $69.99 and include four minifigures: Wullffwarro, Kanan Jarrus, and 2 Wookiees. Protect Wullffwarro and his Jedi friend, Kanan Jarrus, with the powerful LEGO® Star Wars Wookiee Gunship. As... Read more »


SDCC 2014 Zur-En-Arrh Batman Exclusive Minifigure
FBTB has revealed that the last exclusive LEGO minifigure that will be given away is the Zur-En-Arrh Batman. As you can see from the image that LEGO posted back in May, the minifig will probably look like the one shown above. He will be given away either on Friday or Saturday at SDCC.


LEGO Classic TV Batmobile Revealed for Comic Con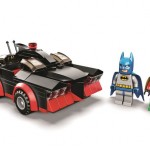 Continuing with our coverage of SDCC, the final exclusive has been revealed today. Images of the the Classic TV Batmobile has been found and it looks awesome! It has 152 pieces and will go for $39.99. It also consists of Batman and Robin although they are already available in the Juniors Defend the Batcave set.


LEGO UCS Tumbler Designer Video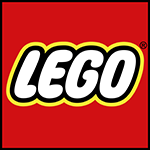 LEGO has released the designer video for the LEGO UCS Tumbler 76023. The set will be available on September 1st but VIP members can get it early on August 18th. Build the awesome Tumbler from the Batman™ The Dark Knight Trilogy! Take on the challenge of building The Tumbler, an amazingly cool LEGO® model of... Read more »


Shredder Statue at SDCC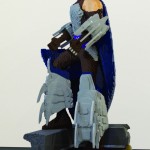 IGN has revealed a Shredder statue that will be displayed at San Diego Comic Con. It contains 35,322 pieces and stands 7 feet high by 36 inches wide. It weighs 174 lbs and it took a painstaking 269 hours for the builders to create. The statue will be displayed at the LEGO booth #2829 this... Read more »


RECENT MEGA BLOKS REVIEWS