Home / LEGO Sets / Ninjago / Destructoid
LEGO Ninjago Destructoid
| | | | | |
| --- | --- | --- | --- | --- |
| Year: 2014 | Theme: Ninjago | Set Num: 70726 | Pieces: | Minifigs: |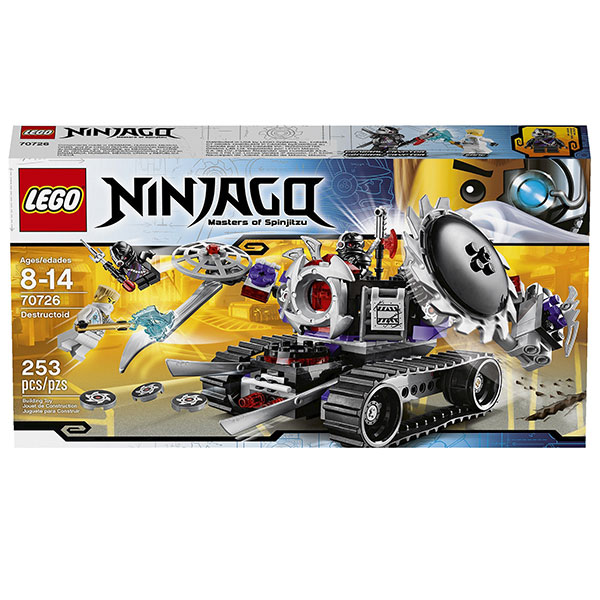 Any links mentioned in the video can be found in the description of the below link on YouTube.
YouTube Link: Ninjago LEGO Destructoid
Displaying LEGO's signature attention to detail and quality, the LEGO's Destructoid set contains 253 pieces and three mini-figures. The heroic Zane is the featured "good guy" of the set, and he's eye-catching in his white outfit, spiked blonde hair and wielding a translucent blue Techno-Blade. Opposing him are General Cryptor and a Nindroid, both outfitted in black and heavily-armored. The deadly duo also come equipped with deadly hand-held blasters to dish out their unique brand of mayhem.

The Destructoid itself needs only to appear on the horizon to be effective. Capable of traveling over any type of terrain with its dual tread tracks, the vehicle is just as impressively armed with an assortment of weaponry including huge swords, lethal saw blades, missile launchers and laser blasters.